Power Rebel 26K
The Power Rebel 26K is a high capacity (26800 mAh / 99 Wh) power bank for outdoor use. The shockproof casing with multiple fast charge outlets and wireless charging feature. With an integrated solar panel and LED light. It makes it well suited to recharge phone, tablet and other USB equipment outdoors.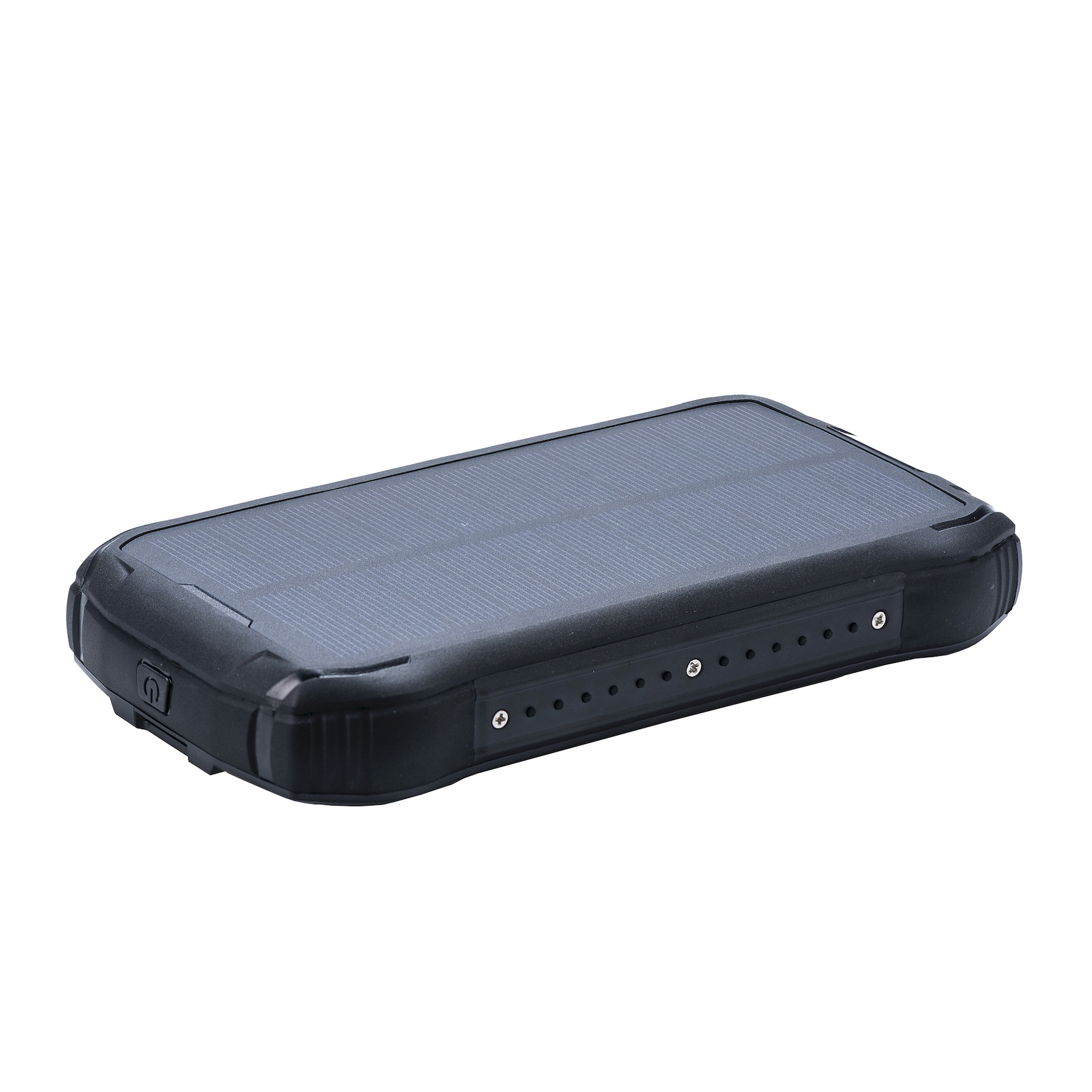 High capacity and super fast charging
Easy wireless charging
Integrated solar panel
Charge status indicator
Powerful led-light
Outdoor proof
Easy traveling. The power Rebel 26K can be taken onboard an airplane in your cabin luggage
Power Rebel 48K
The Power Rebel 48K is a rugged, high capacity powerbank (48000 mAh / 153 Wh). It features 2x USB-A quick charge (QC3.0) ports and USB Power Delivery (PD) over USB-C for ultra fast charging. A LED light and a 12V cigarette lighter outlet to power all your 12V equipment. This makes it the ultimate outdoor power supply for fishing, camping and festivals.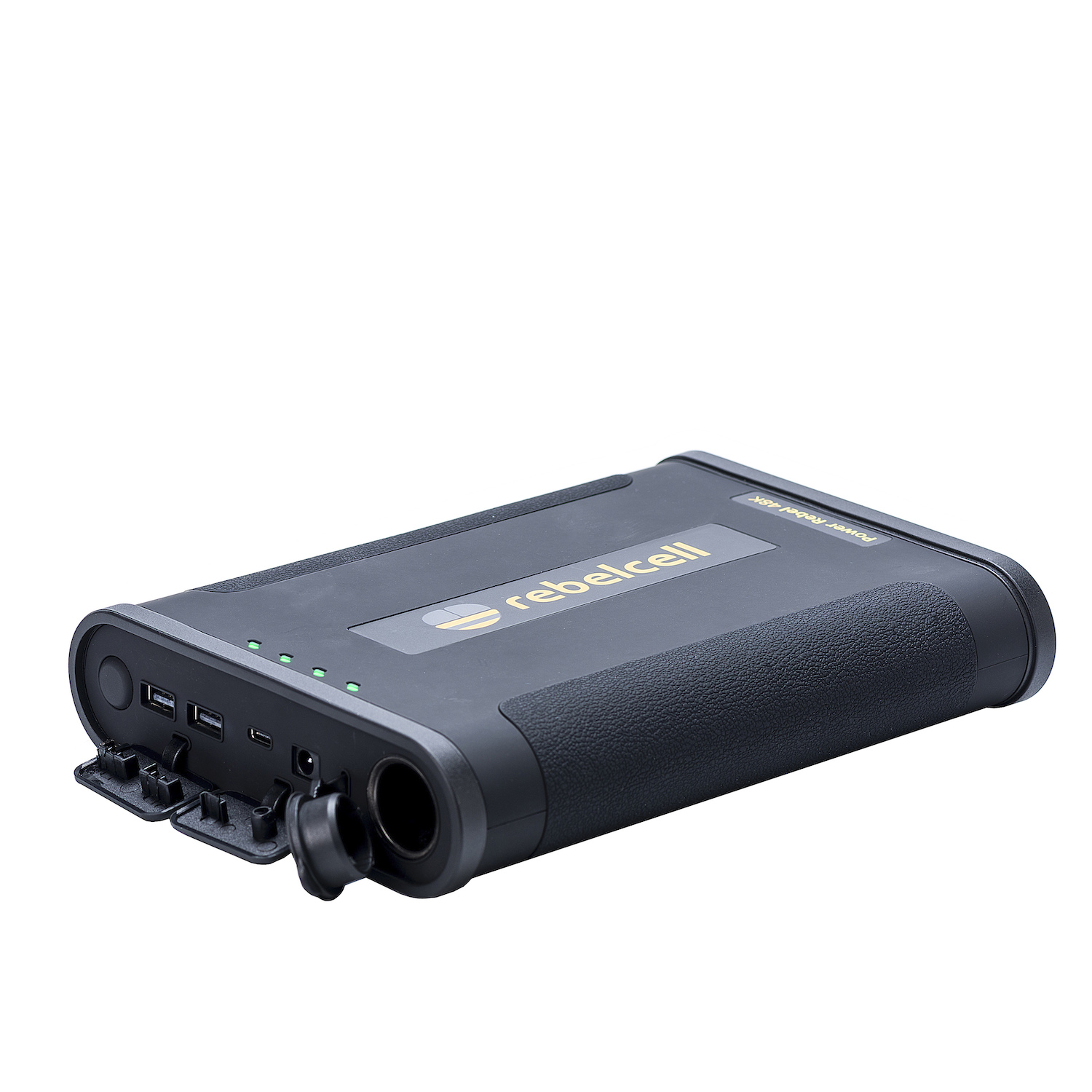 High capacity and super fast charging
Power delivery (PD) charging over USB-C
Fast recharge
Powerful led-light
12V Cigarette lighter socket
Outdoor proof