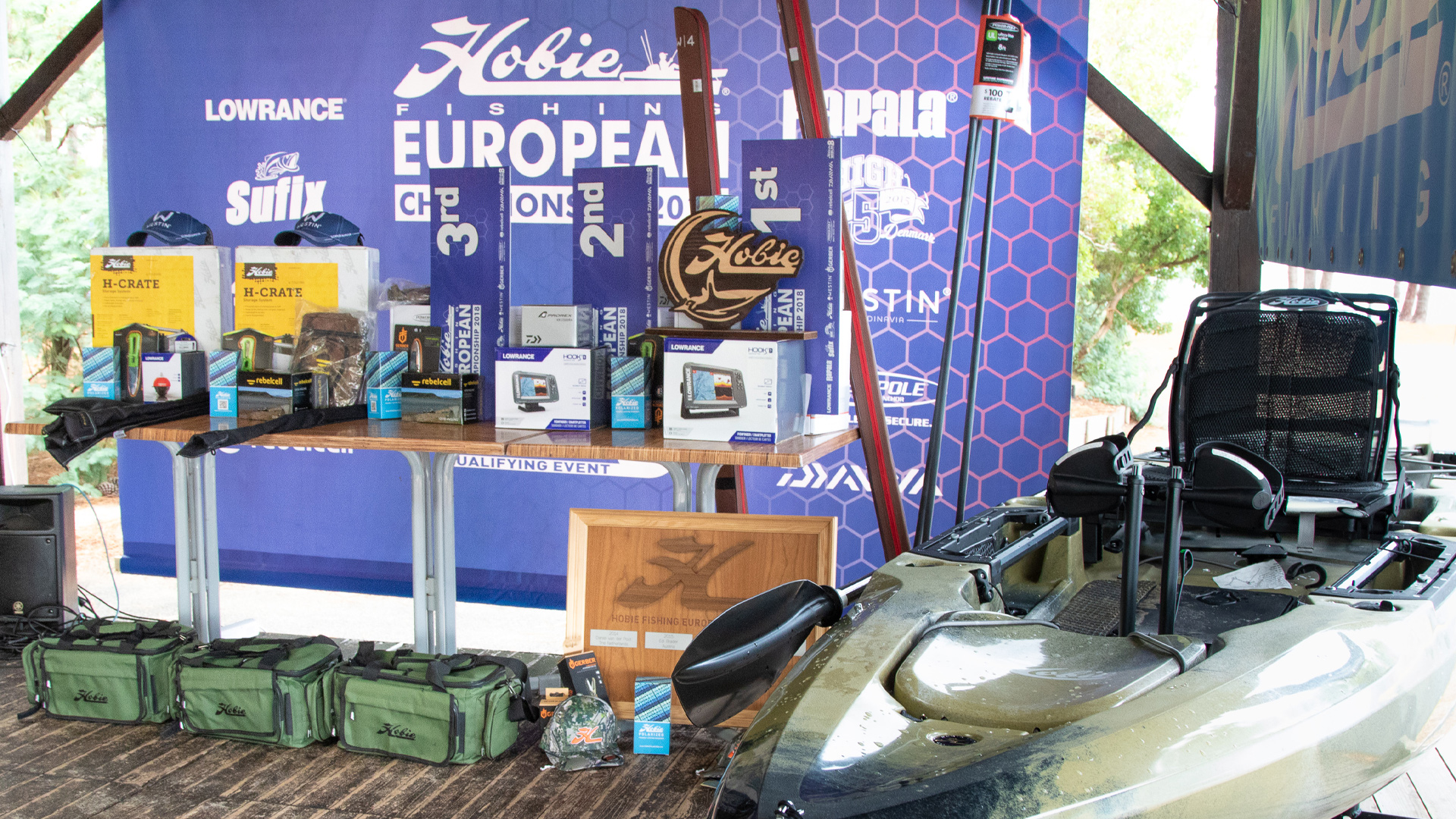 Prize table
We want to thank our sponsors for providing an amazing prize table for the 6th Hobie Fishing European Championship 2019 held in Serbia. 
Besides the honour and privilege to be the 2019 Hobie European Champion, the winner of the HFE2019 also qualifies to compete in the Hobie Fishing Worlds 9 (location and dates to be announced later) and receives an airticket voucher (max 650 EUR) to get there.
The runner up qualifies to compete in the Hobie Fishing Worlds 9 (location and dates to be announced later)
The rest of the prizes can be found below.
Blank
Your content goes here. Edit or remove this text inline or in the module Content settings. You can also style every aspect of this content in the module Design settings and even apply custom CSS to this text in the module Advanced settings.
Lowrance Prize Table
Ever since the first edition of the Hobie Fishing European Championship in 2014 Lowrance has been involved and provided an superb package for the prize table. Check out these awesome prizes for this year's event:
HOOK² 7 with TripleShot Transducer and Coastal Maps
This is perfect for anglers who want the full sonar experience. Tripleshot 3-in-1 displays give you wide-angle High CHIRP Sonar and Sidescan/Downscan Imaging™ with full chartplotter and basic GPS plotter navigation option.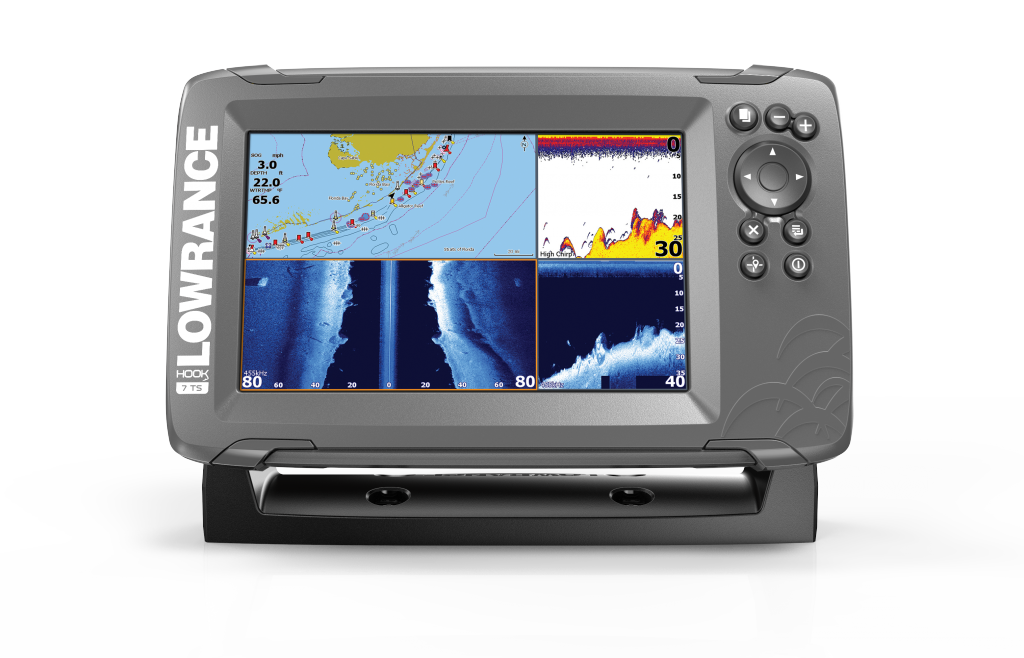 Find out more here.
HOOK² 5 with SplitShot Transducer and Coastal Maps
The Splitshot 2-in-1 sonar displays pair wide-angle Broadband Sounder™ or High CHIRP sonar and DownScan Imaging™ with both full chartplotter and basic GPS plotter models.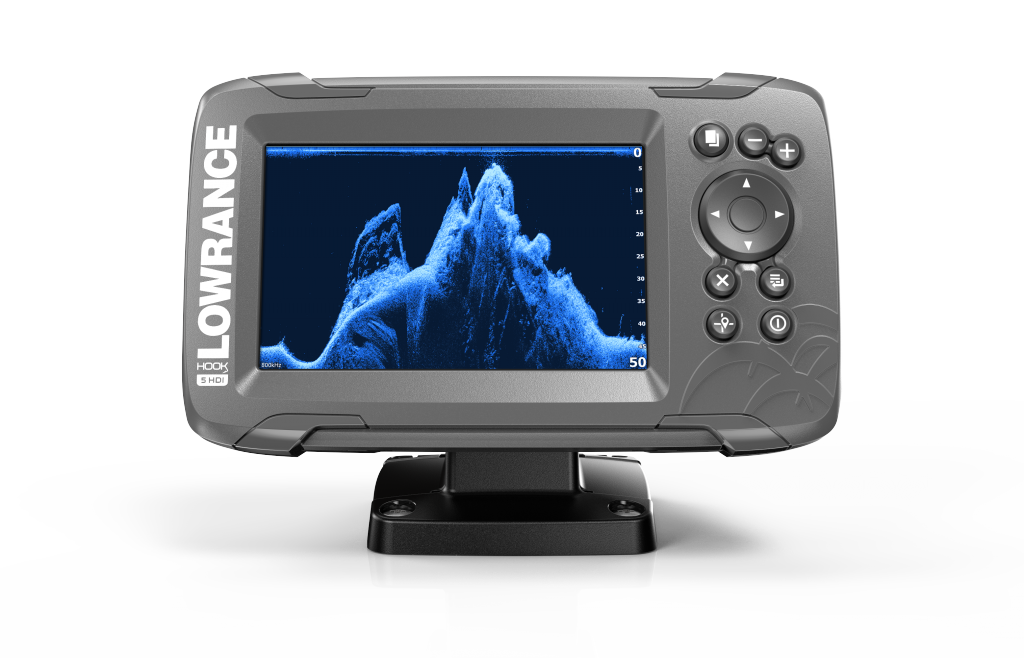 Find out more here.
HOOK² 4x with Bullet Skimmer Transducer CE
Perfect for kayaks and boats with limited console space, the compact HOOK² 4x Bullet features proven Broadband Sounder™ and is available with a basic GPS plotter or as a sonar-only model.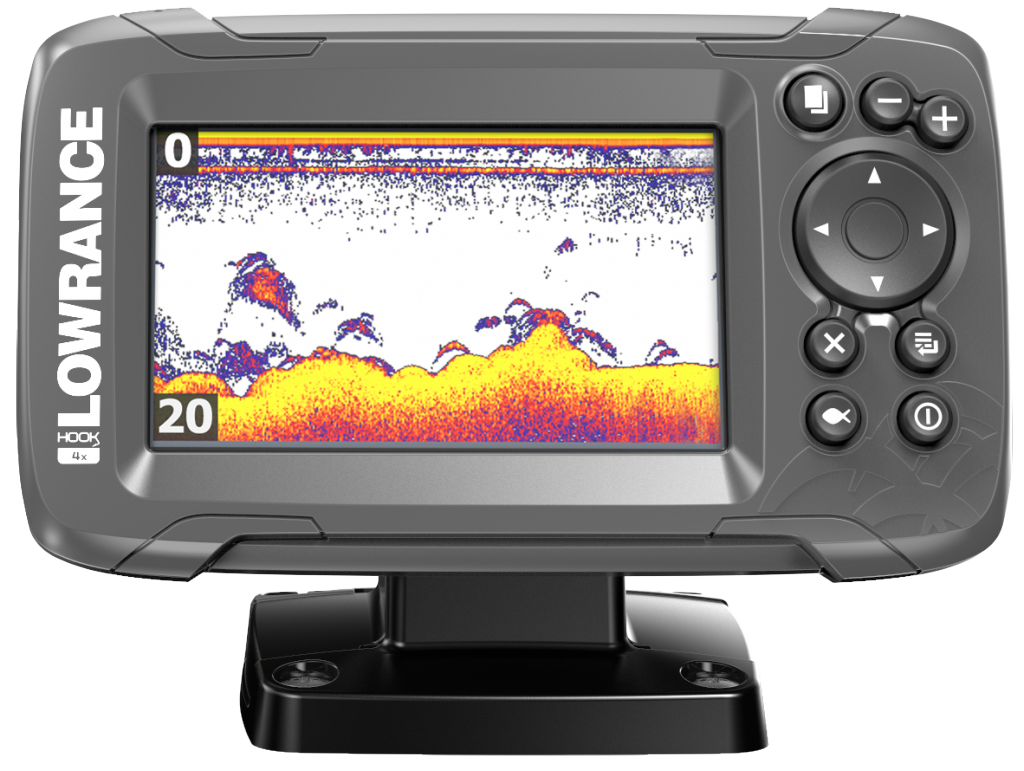 Find out more here.
Rebelcell
We are excited that Rebelcell provide three packages containing the 12V07 AV li-ion battery together with the Rebelcell Battery Bag
NEW! Powerful and lightweight 12V07 AV li-ion battery for use with e.g. smaller (4-5 inch) depth sounders and bait boats. Ideal for carp angling, belly boat, kayak fishing, ice fishing etc.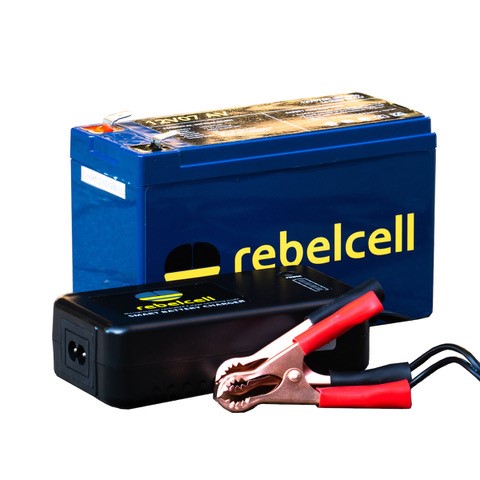 Benefits:
Compact and light weight: the battery weighs just 0.75 kg with the same dimensions of a standard 9A lead-battery.
Top performance: deep discharge (up to 100%) without negative effects on performance or cycle life.
Ease of use: lightweight and compact, can be recharged quickly and in between charges (full recharge in 2.5-3 hours)
Reliable with long service life: built-in abuse protection (against deep discharge, over voltage, high temperatures etc.) through BMS and service life up to 10 years.
Travel easy: meets IATA guidelines and is allowed (under certain conditions) in the hand baggage on the plane.
2 year warranty
More info can be found here.
NEW! Rebelcell battery bag, constructed from EVA featuring heavy-duty zips with rigid carry handles, for use with the 12V07 AV and 12V18 li-ion battery.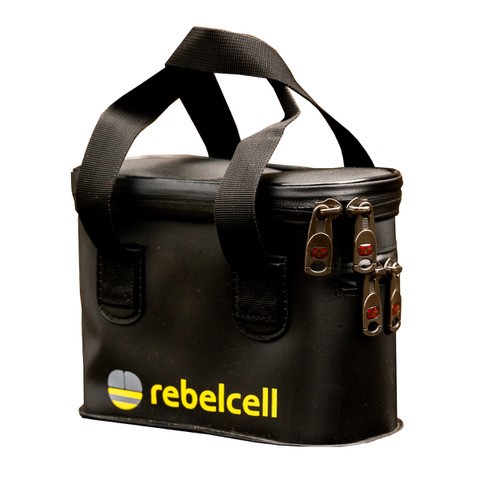 More info can be found here.
Westin
W3 Powerstick
Bringing the very latest Japanese carbon technology to anglers of all levels, the W3 PowerSticks mean you can cast like a hero and feel bites like a ninja. The high-quality TORAY carbon gives this perfect blend of blank power and fast, sensitive top making the rods a versatile tool. Whether you are casting or vertical jigging, on freshwater or at sea, you won't find a better-performing rod for the same money. Spend wisely!

Reel Seat: SKS
Guides: LTS ring guides
Blank: 'TORAY' High Performance Carbon for superior action and casting
Premium EVA handle with rubber cork insert
Reinforced with 3K woven Kevlar
W3 Ultrastick
Designed to provide you with the most versatile medium sized rods ever, with an incomparable value for money. Built on super responsive high modulus carbon blanks from Japanese 'TORAY', using the very latest technologies and ensuring fast and strong blanks with an amazing light weight and extreme sensitivity. Medium fast action to cover a large variety of fishing techniques with hard lures from 5-12cm and soft lures, spinners and spinnerbaits. Swing it in both fresh- and saltwater fishing and from the shore or boat. If you are looking for a versatile rod in high quality but for a very good price, you just found it!

Reel Seat: SKC
Guides: LTS ring guides
Blank: 'TORAY' High Performance Carbon for superior action and casting
Split-handle with premium grade EVA with rubber cork insert
Reinforced with 3K woven Kevlar
W4 Ultrastick
The W4 UltraStick combines the three key attributes you want in a rod – its stiff, super sensitive and has a fast progressive action. The only problem with that is, you will never have an excuse to miss a bite again, and these rods are that good at bite detection. They're not lacking backbone though – you can set the hook hard and extract large fish from cover and weed. Versatility is another terrific strength of these rods – they are just as adept with small and medium-sized wobblers as they are with soft lures.

Reel Seat: Fuji® SKTS
Guides: SeaGuide®
Blank: 'TORAY' High Performance Carbon for superior action and casting
Premium grade cork handle
Custom made rubber gimbal, non-slippery
Reinforced with 90° Carbon
SNAKE hook keeper
Delivered in W4 Rod Case
Drift Sock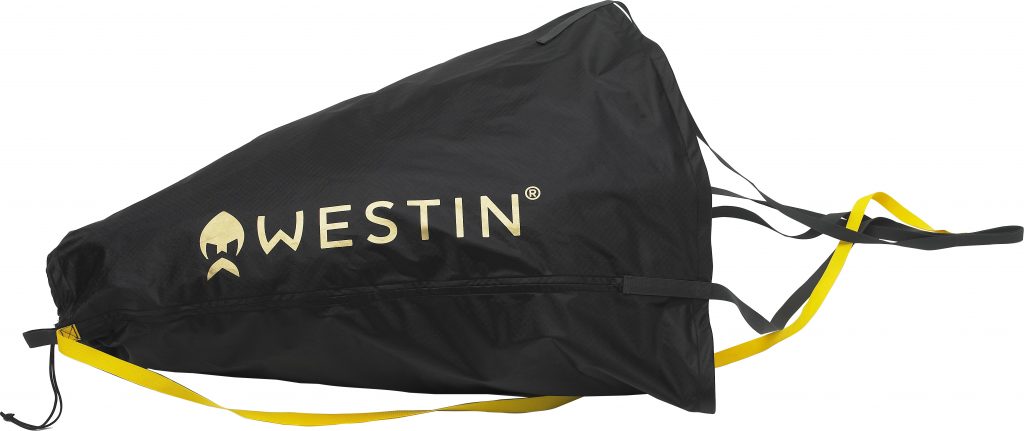 Small: 24 x 50 x 60 cm / Large: 30 x 100 x 120 cm
Material: Strong and lightweight 420D Polyester with PU coating
Built in floats in top and weights in bottom
Opens automatically when it hits the water
High quality webbing with high viz. yellow dumb strap for easy retrieval
Adjustable hole to increase or decrease water flow
Lightweight and fast dry, easy to stow away
Drift Sock Harness

240cm
High viz. floating buoy
High quality webbing with SS snaplink
Extension to W3 Drift Socks
HypoTeez ST
Based on the hugely successful Westin Hypoteez, this version of one of our most popular soft lures features an extremely lifelike, tight and erratic swimming action thanks, in part, to its extra inch in length.
The lure can easily be fished close to the surface when shallow rigged, or right down in the depths with a jighead. Its impressively realistic fins and belly fins may fool you into thinking you're fishing livebait – and the predators too, they won't be able to resist.

Optimized flexibility
Realistic Eyes
Life-Like-Lure
Easy action paddle tail
Hand painted detailed colors
Rig Wallet
The mesh reinforced and transparent front on the Westin W3 Rig Wallet makes it easy to get a fast overview of your rigs. The interior 14 room slide lock system is perfect, not only for holding dropshot rigs, but for all kinds of rigs. Furthermore it is detachable and can easily be replaced with a similar system holding different rigs.  W3 Rig Wallet features a small carry handle and has a metal-free construction to avoid rust and corrosion.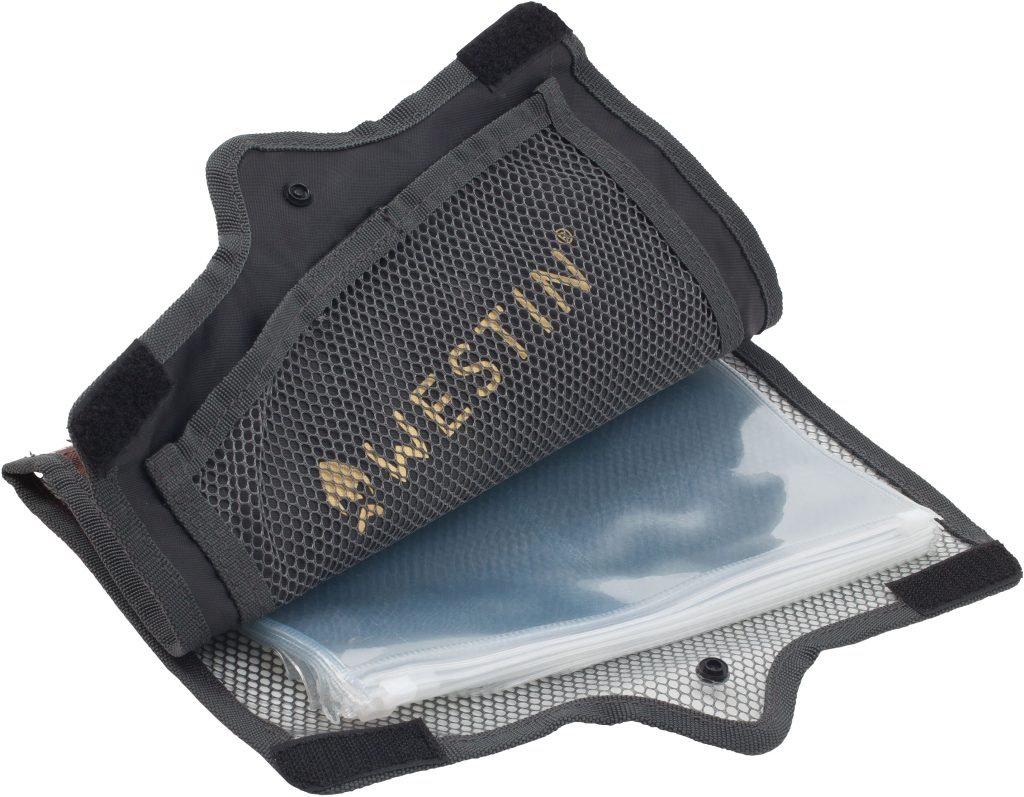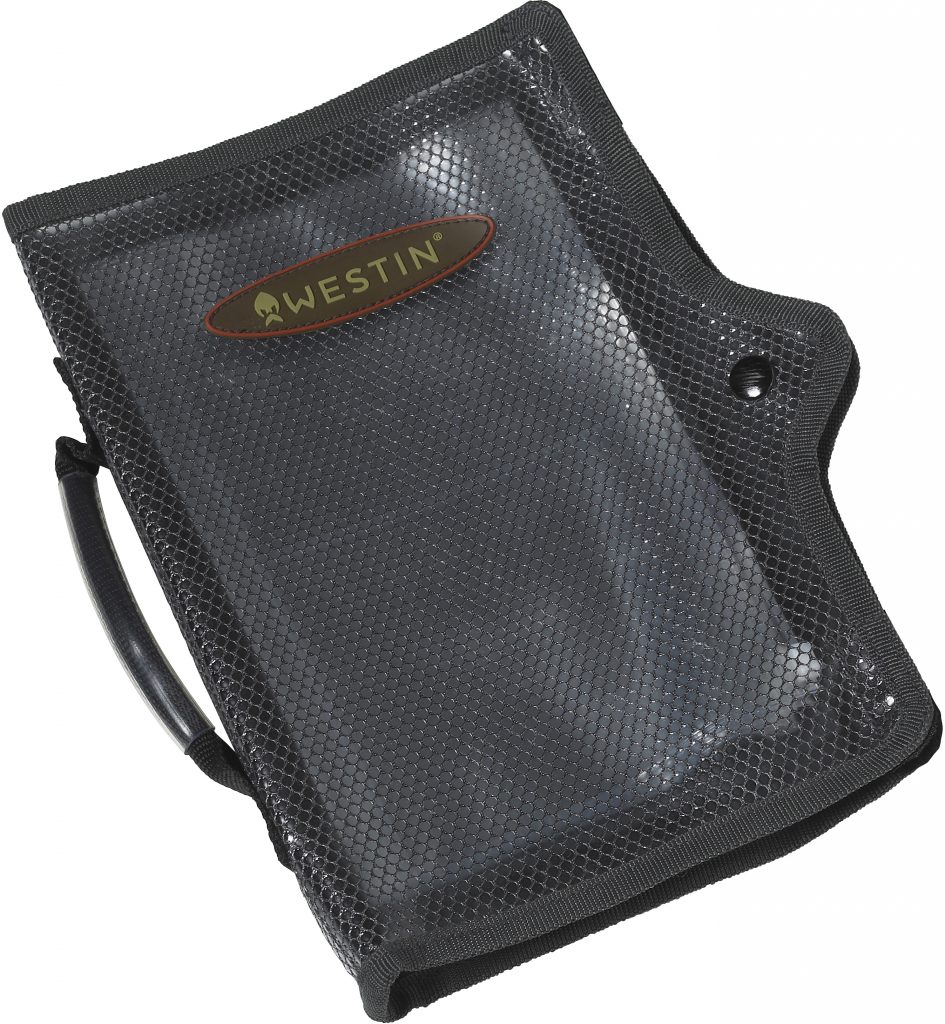 29 x 23 cm
Material: Heavy Duty 600D Nylon with coating
Coated mesh window on front
Water resistant materials
Button easy opening
14 durable insert rooms with slide locks
Mesh pocket inside
Non rust construction
Small carry handle
Power-Pole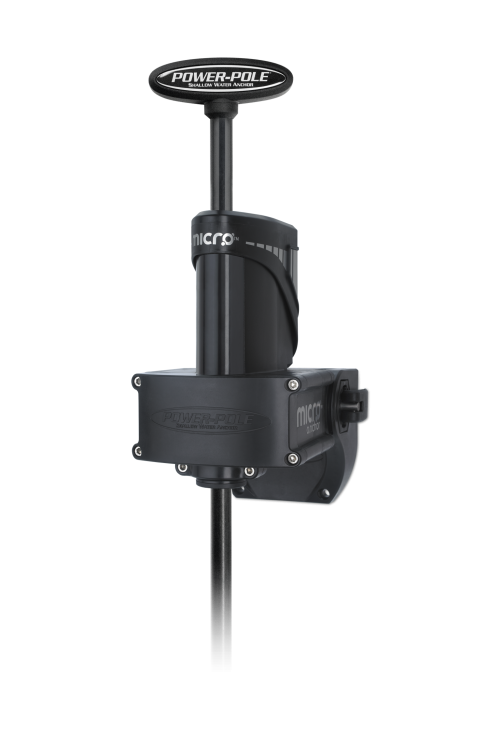 Power-Pole Micro Anchor
Big power in a small package.
When you're getting up close and personal on the water in your small vessel, there's nothing better to have on-board than the Power-Pole Micro. This little anchor system offers up big stopping power with a silent and secure hold. Proof that big things come in small packages, the all-electric Micro is ultra-compact and designed to deliver while you're fishing in your small craft.
Lightweight compact design
Virtually silent operation
Adjustable Mounting Bracket
2-button Key Fob Remote
Advanced Dash Switch